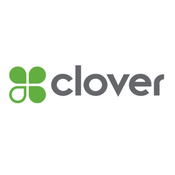 Clover
Integration
Integrate Clover's mobile POS system to Thryv
Works with: Business Center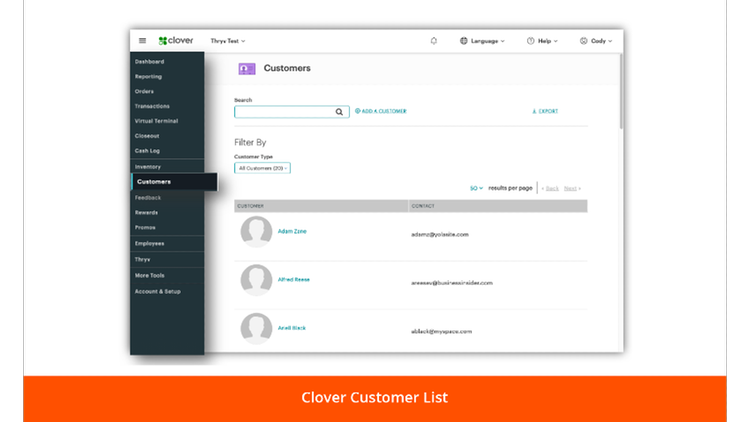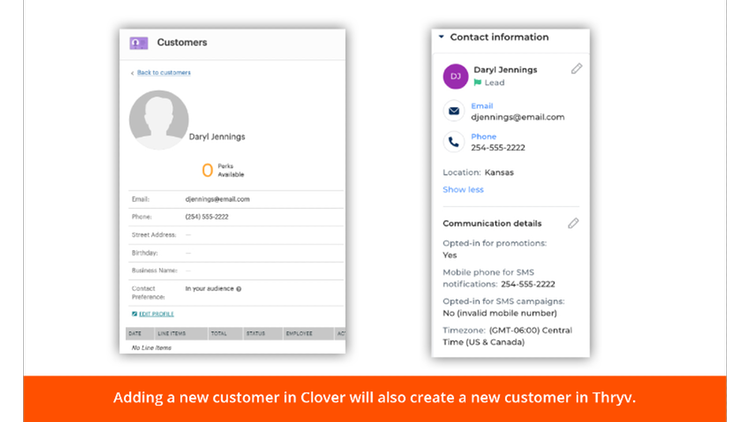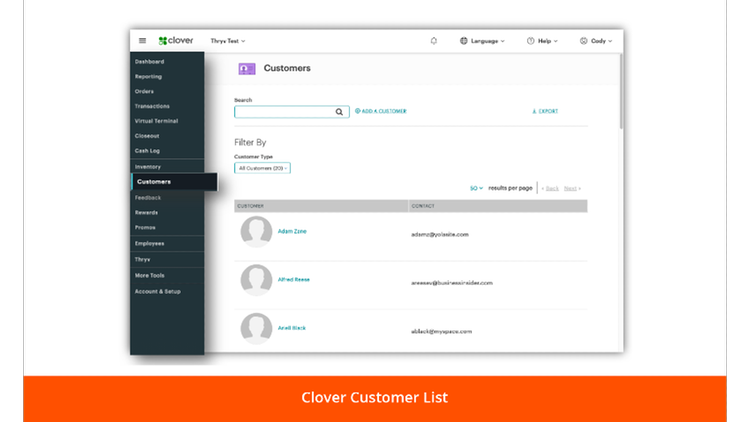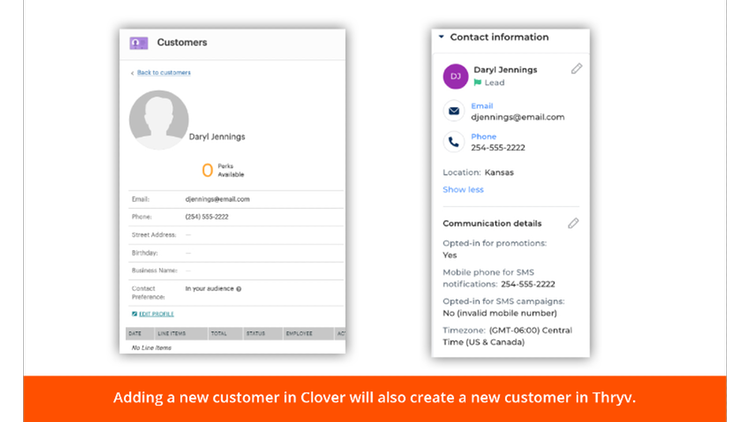 Overview
Clover provides mobile point-of-sale (POS) solutions for processing contactless payments on the go. With this integration, you can import transaction data directly into Thryv from Clover. This allows you to easily sync completed payments and save time by keeping all your customer contact information and payment details updated, accurate and accessible in one place.
Starting at
FREE
View all pricing plans
Real-time Payment Management
Seamlessly share data from Clover to Thryv
One place for all your POS and transaction information.
Keep all records and transactions updated, regardless of which platform you view
Automatically sync all completed payments seamlessly from Clover to Thryv (partial payments are not available with sync)
Manage payments easier and organize customer contact and transaction data inside Thryv's CRM
Data and Permissions
Data sharing details
How it works.
This is a one-way sync from Clover to Thryv. The initial sync will import Clover customers and payments to Thryv. Ongoing sync will create new customers/clients and their associated payments within Thryv or add payment details to existing Thryv clients.
Partial payments are not available with the sync. New payments not matching the Thryv client name will only sync to Thryv with the order number.
View installation guide (click here ) for more details.
Included
Unlimited users
Ideal for
For those who have a Clover account.
Manage every client experience from start to finish with a perfect sync between your transaction data.
Save time keeping all your contact and payment updated and synced, maintaining one CRM list inside Thryv.
Keep all of your records and transactions updated, regardless of which platform you view.
Sync details easier
Keep your contact and payment information updated in real time from Clover to Thryv.
Engage customers with confidence
Communicate with your customers knowing you always have accurate payment history and details at your fingertips.
Do business your way
This Clover integration allows you to do business the way you prefer, while making it easier to manage within Thryv's powerful CRM.
Support
Any third-party trademarks or logos are the property of their respective owners. No endorsement or recommendation of any product, service, or company is implied.