Looking for a solution to help your local business BOOM?
Running your business should be simpler. Thryv can help you manage every aspect of your business, all from a single screen.
Customers love businesses that use Thryv.
Help them find you online, interact instantly, pay you effortlessly and stay engaged.
Get the job.Getting found is hard. Getting chosen is harder. Be easier to find and hire with 60+ online listings including Google My Business, a mobile-ready website, and an interactive client login area.
Manage the job.Quit wasting time with emails and sticky notes, and get organized. Communicate with clients how they prefer, via text and email, all from one place. Get customizable views of your team's schedule to better manage your day.
Get credit.Want to turn one happy customer into many? Generate more reviews to build your online reputation, send follow-up messages, and create happy customers. It's all automated.
Don't take our word for it.
What consumers want
Customer Service
Flexibility
Convenience
Reminders
Everything online
"One of the struggles on the office side for us was being organized. Thryv makes it easy to see the general health of the company… and helps me manage my day."
Mike Tambs
Unicorn Air & Heat
Thryv Power User since 2018
"My payments now go in within a day. It also keeps me updated in real time on my calendar. …and Thryv keeps my estimates and invoices organized so I never miss a payment."
Nanette Pace
4 Legs of Love
Thryv Power User since 2019
"Before Thryv, we had a difficult time keeping track of emails, text messages and addresses. With Thryv everything's in one place. All of the information is at our fingertips."
Teri & Valerie
Eat It Up Catering
Thryv Power User since 2018
See why Thryv is the solution for more than 40,000 small business owners.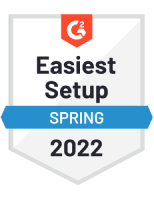 All your business apps in one place.
Customer Relationship Management
Upgrade your contact list into a CRM with detailed insights and a customizable view of your leads and customers.
Sales & Payments
Easily issue estimates and invoices on the go, and get paid faster than ever before.

Customer Communication
Communicate with customers how they want to communicate, via text and email, all from a single inbox.
Appointment Booking
Sync your existing calendar, schedule projects, and better manage your day with optional appointment booking and payment processing.
Reputation Management
Take control of and protect your reputation online, one star at a time. Generate first-party reviews and respond all from one place.
Marketing Automation
Automatically trigger targeted marketing campaigns so you never forget to follow up with your contacts again.
Online Presence
Upgrade your contact list into a CRM with detailed insights and a customizable view of your leads and customers.

Document Storage & Sharing
Finally control the clutter. Securely request, store and share documents directly with your contacts.
Social Media
Connect your Facebook, Google, Twitter, Instagram and LinkedIn accounts, and publish content from one place, including pre-built posts.