Constant
Contact Integration
Market to your customers with confidence
Works with: Business Center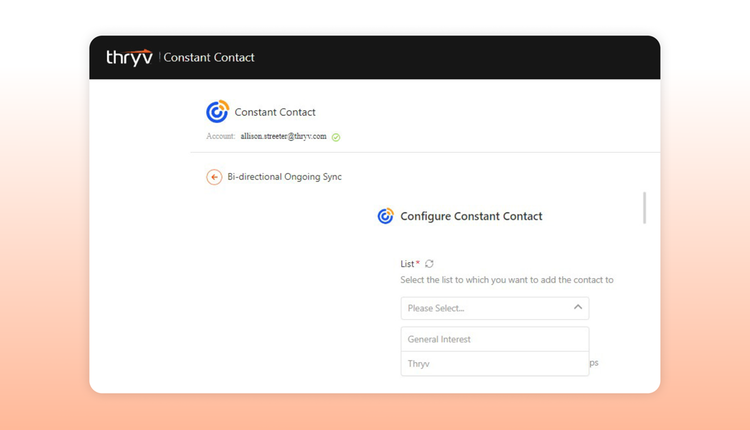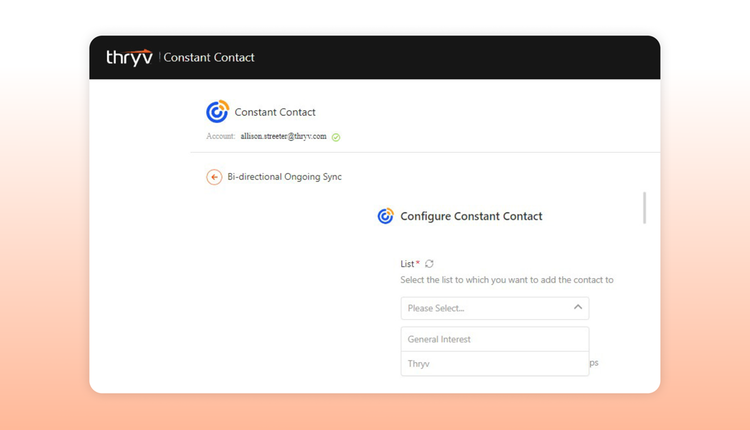 Overview
If you're using Constant Contact to capture leads, share updates, or drive traffic, Thryv's integration will help you stay connected with customers to deliver a seamless client experience with every email, web, or marketing activity. Automatically sync customer data from your Thryv CRM to Constant Contact so you can market to customers with confidence, knowing you always have one true source of real-time contact information.
Starting at
FREE
View all pricing plans
Data Made Easy
Manage your customer information and keep it up-to-date with Thryv.
Simplify data management.
Eliminate manual updates of your contact information with automatic syncing.
Reduce errors or outdated information in your CRM with recurring, regular syncs.
Nurture your relationships.
Confidently deliver real-time email messaging.
Create personalized communications and reminders so you stay top of mind with messages that resonate with customers.
Capture each contact's birthday in Thryv's CRM, which syncs with Constant Contact, so you never miss a chance to wish your customers a Happy Birthday.
Data and Permissions
Data sharing details
How it works.
Choose from an expansive list of customer contact data, including custom fields, to share between the applications. Whether choosing a one-time sync or ongoing sync, the end result will be a robust customer contact card for communications and much more.
View installation guide (click here ) for more details.
Included
Unlimited users
Ideal for
Those who use Constant Contact.
Requires a Constant Contact Account
Connect Contacts With Ease
Sync your Constant Contact customer information into your Thryv CRM so you can save time and improve the accuracy of your marketing messages.
Build Stronger Relationships
Nurture your customer relationships through personalized marketing and communications, improving their overall satisfaction with your business.
Increase Long-Term Revenue
Providing a seamless client experience helps you retain customers, build loyalty and increase revenue for the long haul.
Support
Any third-party trademarks or logos are the property of their respective owners. No endorsement or recommendation of any product, service, or company is implied.